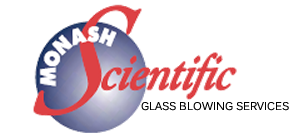 Wine Analysis Home
Ebbuliometer

Go To Procedure


The name ebulliometer has its roots in the latin word "ebullio" : meaning to boil or bubble up.


An ebulliometer is designed to accurately measure the boiling point (temperature) of water or a water solution, by measuring the temperature of the vapour generated away from the heat source (see diagram)


An ebulliometer was first used to determine the molecular weights of substances, by measuring the changes in the boiling point of water cause by the presence of the unknown substance. (more)


An ebulliometer apparatus consists of -



1. - A chamber to hold the liquid whose boiling point is to be determined, designed to allow for a semi-remote heat source.

2. - A condenser (reflux), to continually condense the vapour generated, to maintain the initial concentration of the liquid being tested.

3. - A special, precision thermometer (Churchward), calibrated in 0.02oC with a range of 95 - 115oC

A special bent thermometer can also be used. The bend thermometer is able to accommodate a horizontal sliding scale with a zero pointer, allowing an approximate (+/- 0.1% v/v) alcohol concentration level to be read directly of the scale.

4. - A heat source such as a spirit (alcohol) burner.

5. A heat chimney/shield to promote efficient burning by drawing in oxygen via the convection currents created and to isolate the heat source from the vapour produced.

6. - An outlet tap to allow removal of rinsing or tested liquid.

7. - A dedicated measuring cylinder marked at a 50 ml volume, for the wine's boiling point measurement, and also marked at a 20ml volume for the water's boiling point measurement at the prevailing atmospheric pressure at the time of measurement.

The accuracy of these volumes are not critical.